We are still working on the CART feature, so please bear with us a little longer and continue to call at 703-754-3876 with your orders, or fax your order to our secure fax at 571-319-8177. You can also email us at info@directivesystems.com.
Thanks for stopping by our spaces at the DAYTON HAMVENTION in Dayton, Ohio, last weekend!
It was great to see old friends and make new ones!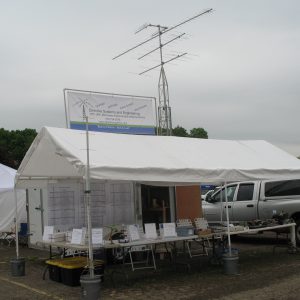 **********************
Our New Summer Hours are:
Monday-Thursday         4pm-10pm
    Friday-Sunday         10am-10pm
**********************
All our antennas are contest proven and designed by the same people that use them — they are all used at the K8GP Contest Group site in Northern Virginia!
We have a vested interest in making sure our antennas provide the maximum in performance and longevity.
As you'll see on the price lists, antennas are sold in both Assembled and Kit form.
If you don't see what you're looking for, call . . . it may be in the design phase.
We accept: